Location
Categories
Tags
Vendors
Venues
Season
Style
Setting
Colors
Looking through Turn Loose the Art's lens at this wedding, I would have never thought that stunning light was the result of a crazy storm that almost blew over the cake. It sure made for a gorgeous day, and even with the wind and rain, all that really mattered was love. The sweet, sweet love between these two which was brought to life in this beautiful day. Click here to see it all!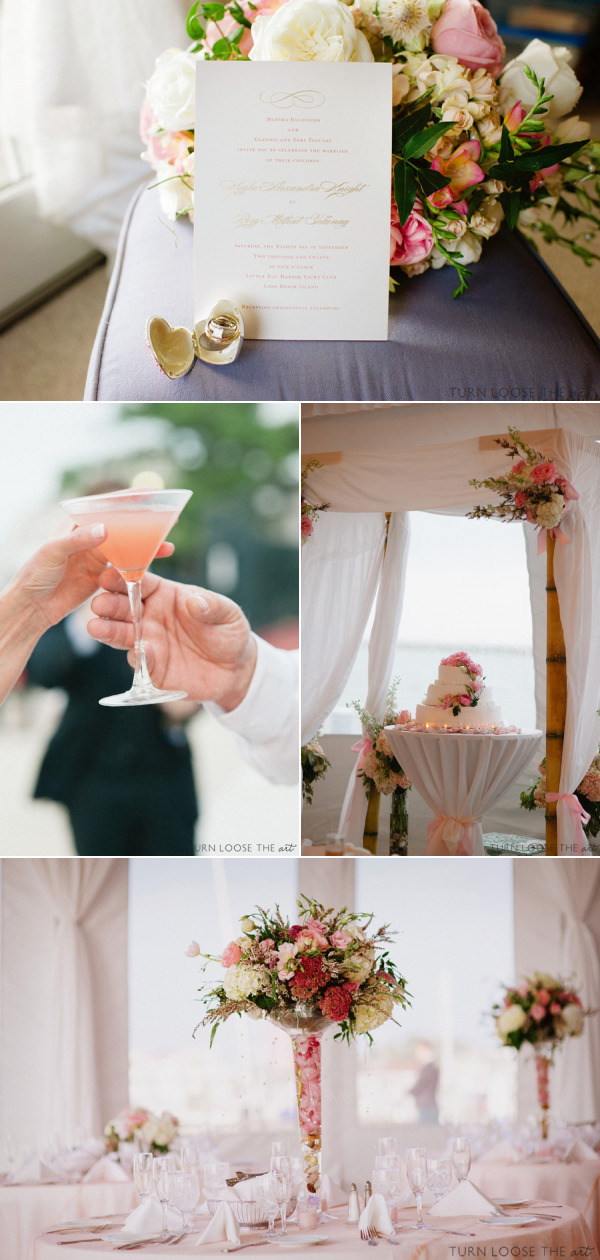 From the photographer … Residents of Long Beach Island have a saying, "If you don't like the weather, wait 5 minutes." And oh, how accurate that was for Kayla and Rory's dockside wedding at a yacht club. Guests from Texas to Scotland arrived to a glowy, sunlit afternoon day at a yacht club. It lasted for the tented ceremony on the dock. During cocktail hour a front moved in, providing a unique backdrop for their couple portraits. But the cake almost blew away, many of the centerpieces went flying, and they lost the vase from their sand ceremony in the windstorm that attacked the tent. You know the quality of people when things go wrong. Both families rallied together, saving the remaining reception decor and retreating to a small room in the yacht club for toasts. Their reception started late, and no one cared because they had a great time together. Once the tent was declared safe again, the party got underway and truly began the celebration of Rory and Kayla's marriage.
Photography: Turn Loose the Art | Caterer: Sweet Jenny's | Event Planner: Parties by Design NJ | Floral Designer: Lily in the Valley | Reception Venue: Little Egg Harbor Yacht Club | Band: Diablo Sandwich Band | Makeup Artist: Artonit Makeup On Location
Turn Loose The Art
is a member of our Little Black Book, Love what you see? Take a look at their portfolios. For more information on how Little Black Book Members are chosen
click here
.