Location
Categories
Tags
Vendors
Style
Setting
Colors
From the moment I was first virtually introduced to S. Leishman, I could feel a photographer crush forming. It has always been love at first sight, and that giddy feeling hasn't fleeted in the slightest. He keeps cranking out the pretty with shoots like this one that have a way of making my heart beat a little faster. And with blooms from Hello Blossoms, a cake almost (almost) too pretty to eat from One Sweet Girl and that understated yet seriously elegant style – let's just say I have a crush on the whole darn thing. See so much more of this beautiful shoot here.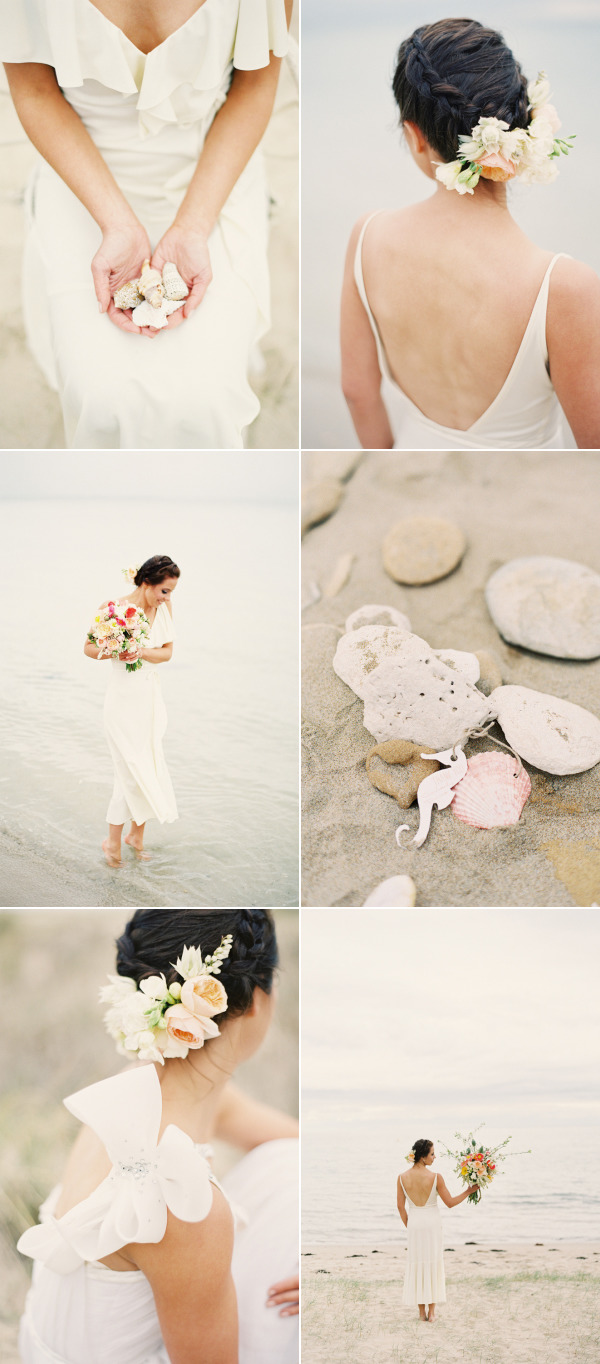 From S. Leishman Wedding Photography… The inspiration behind the shoot was to add enough ingredients to create a simple spread that is timeless. Choosing a suitable environment to tie into this theme was a no brainer. The beach, but not just any beach, Shelly beach down in Portsea. I have taken my couples down to Portsea before and it's so close to everything you need but has the feeling of isolation. This is where my inspiration came/comes from. I wanted to convey a sense of prettiness through only a few items, not complicate the frame with too much going on. The florals from Hello Blossoms are to die for. I love a casual, natural-looking feel with the open and closed poppies. The cake is so simple it's gorgeous and the invitations are a perfect fit with the beach theme.
Photography: S. Leishman Wedding Photography / Floral Design: Hello Blossoms / Wedding Cake: One Sweet Girl / Props: The Establishment Studios / Wedding Stationery + Dresses: Queenie.S.K. / Hair: Hair by Lauren Mackellar / Makeup: Brooke Olivia Mcindoe (0407 335 660) / Model: Hope
Stewart Leishman Photography
is a member of our Little Black Book, Love what you see? Take a look at their portfolios. For more information on how Little Black Book Members are chosen
click here
.