Location
Categories
Tags
Designers
Vendors
Style
Colors
As you well know, we kind of have a thing for First Looks here at SMP.  And by "kind of have a thing," I mean we go seriously gaga every time a dazzling image of a First Look comes our way.  So, when we spotted this bride rushing happily towards her groom, we were instantly smitten.  Because this is the kind of smile-inducing moment you just can't get enough of – and that's really no surprise, since their entire wedding captured by Pure Sugar Studios is a happy-fest from start to finish.  A Tuesday overflowing with joy and non-stop pretty?  Sign us up.  See it all here.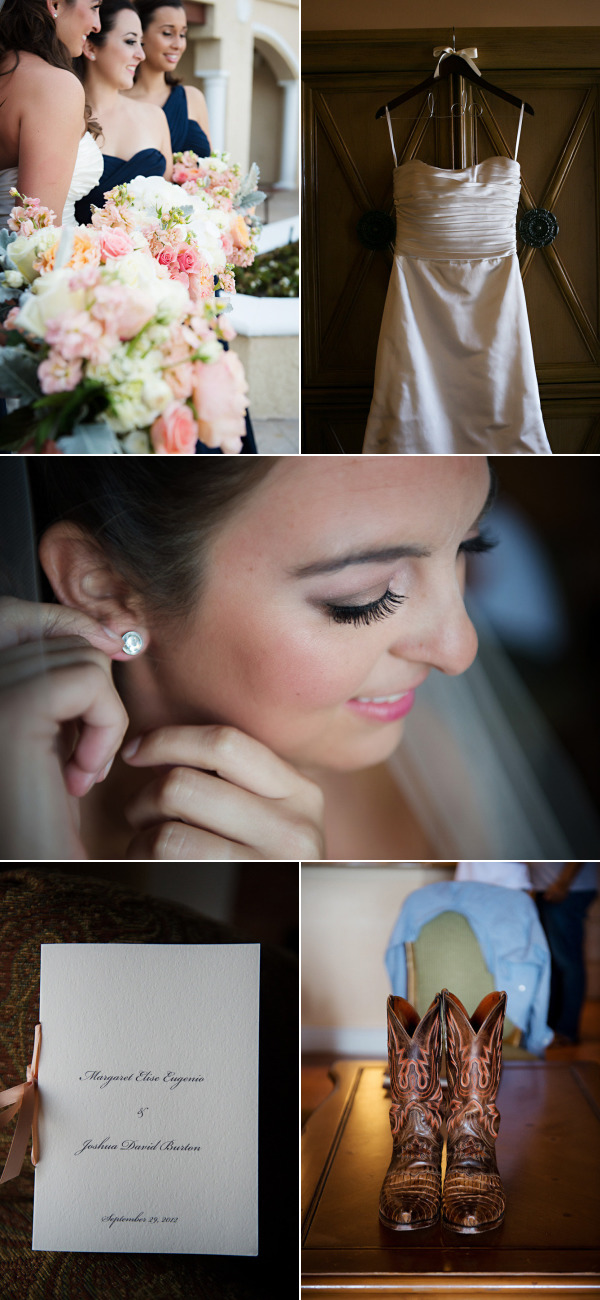 Click here for the FULL wedding!
From the Bride… For our overall wedding design, I looked a lot on Pinterest and wedding websites and just chose what I liked best. My mom had a big help in planning the wedding, I'm the baby of three girls, so she had plenty of practice with the last two! I woke up and got to take a long walk on the beach before I started to get ready. My sisters, mom and bridesmaids made the day so easy for me to relax and not have anything to worry about anything. I literally sat on the couch watching TV and waited to be told it was my turn for hair/make up and when to put on my dress. Josh and I had a blast with all our friends and family who were able to travel from all over the world to get there. We had friends from from Australia, relatives from Canada and guests from all over the US travel so far to make it to our special day. We were so happy to spend our wedding day with everyone who loves us and wanted to celebrate our new life together. 
My advice to other couples would be to hire a cinematographer. We decided not to but then regretted it at the last minute and ended up borrowing a video camera last minute so my brother-in-law video the ceremony and part of the party.   
Wedding Photography: Pure Sugar Studios / Wedding Venue + Catering: The Lodge & Club at Ponte Vedra Beach in Ponte Vedra Beach, Florida / Floral Design: Liz Stewart Floral Design / Wedding Coordination: Nicole Wesseling / Officiant: Jeff Hessinger / Wedding Cake: Classic Cakes (904-246-6408) / Wedding Invitations: Checkerboard via Write Impressions / Programs, Menus + Place Cards: Checkerboard + Carol Eugenio, The Bride's Mother / Ceremony Music: Wehner Weddings / Reception Music: Kris Parnell of Footloose Entertainment / Wedding Dress: Alvina Valenta via CC's Boutique / Hair + Makeup: Paulina Perez / Bridesmaids' Dresses: Bill Levkoff via CC's Boutique / Men's Attire: Calvin Klein via Men's Wearhouse / Engagement Ring + Wedding Bands: International Diamond Center / Rehearsal Dinner Venue: Roy's
JLM Couture, Inc
is a member of our Little Black Book, Love what you see? Take a look at their portfolios. For more information on how Little Black Book Members are chosen
click here
.