Location
Categories
Tags
Designers
Vendors
Style
Colors
I absolutely love watching love stories unfold on our screens each and every day. Hearing people's stories, and seeing those sweet couples express that love story through their wedding – it's truly never gets old. It's a fabulous way to spend your workday, let me tell you, and when you get to see it all unfold through images as pretty as these from Anna Wu Photography - it makes it that.much.better. I recommend cozying up with all the pretty in this party, and you can do so right here!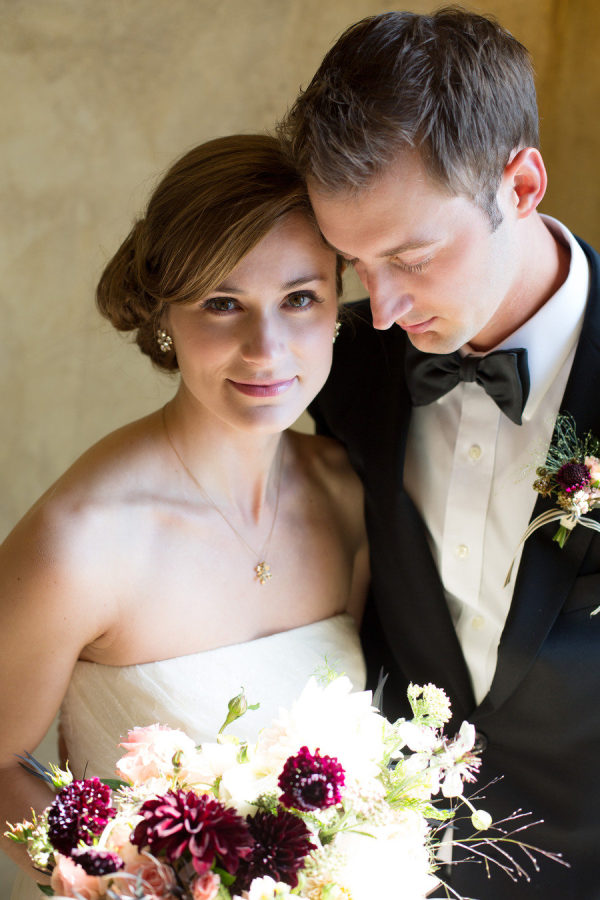 Click here for the FULL wedding!
From the Bride & Groom… On the first day of college at Miami University in Oxford, Ohio, David spotted Michelle sitting in the second row of their 8 a.m. political science class. Emboldened by new school excitement, sat down next to her. He would later claim this was the best decision of his life. Unbeknownst to him, Michelle had already spied David walking to campus that morning and secretly hoped he would be in her class. One thing led to another, as they say, and here we are 11 years later. It wasn't love at first sight, but might be as close as it comes in real life.
The historic Berkeley City Club built by famed architect Julia Morgan was the perfect backdrop for Michelle and David's long-awaited wedding.
Wedding Photography: Anna Wu Photography / Wedding Venue + Catering: Berkeley City Club Hotel in Berkeley, California / Floral Design: Studio Choo / Wedding Cake + Cupcakes: Miette / Ceremony + Cocktail Hour Musicians: Trio Paz / Dinner Musicians: Randy Moore Trio / Reception Musicians: Quinn DeVeaux and the Blue Beat Review / Photo Booth: Photo-Matica / Wedding Dress: Vera Wang / Hair: Karen Jones of Festoon Salon / Bridesmaids' Dresses: Jenny Yoo
Jenny Yoo is a member of our Look Book. For more information on how members are chosen, click here.
Jenny Yoo
is a member of our Little Black Book, Love what you see? Take a look at their portfolios. For more information on how Little Black Book Members are chosen
click here
.