Location
Categories
Tags
Designers
Vendors
Style
Setting
Colors
Oh my goodness, my sappy heart is just soaking up every adorable bit of this feature. One, because the wedding is just SMP perfection – timeless, elegant, filled to the brim with steal-worthy style – and two, because this pretty post just also happens to an Anniversary surprise from the Groom to his blushing (and seriously beautiful) Bride. Surprise lovely! You not only had the most gorgeous wedding day, you also have one keeper of a hubby. See more of this sweet fête by Modern Life Portraits right here.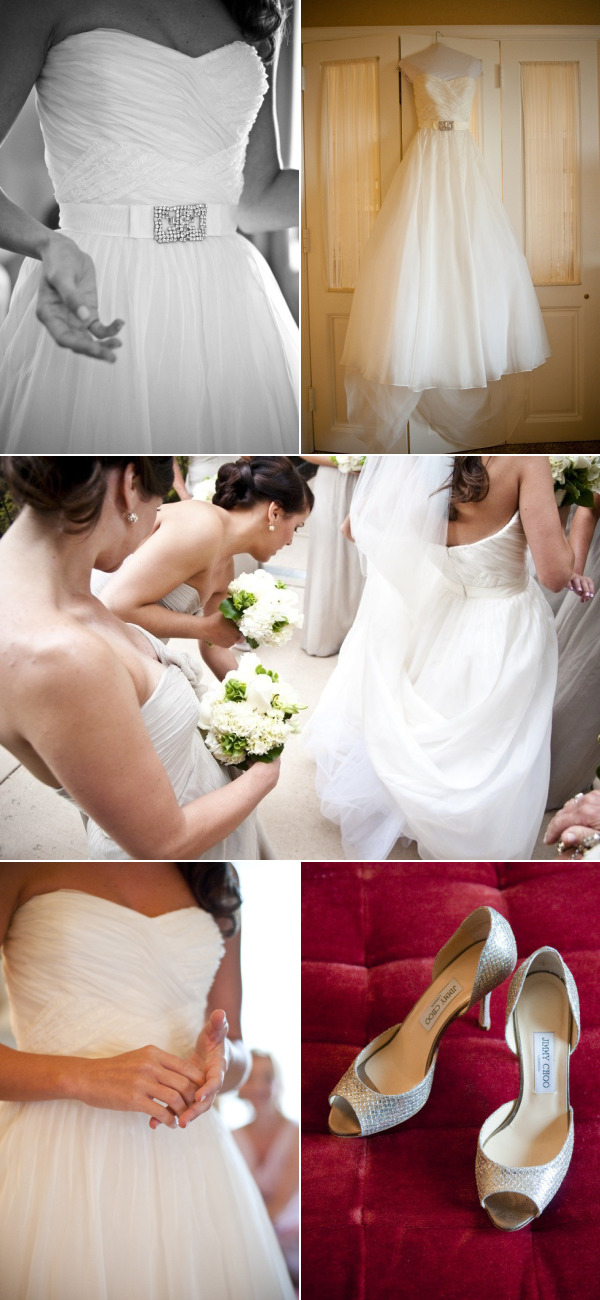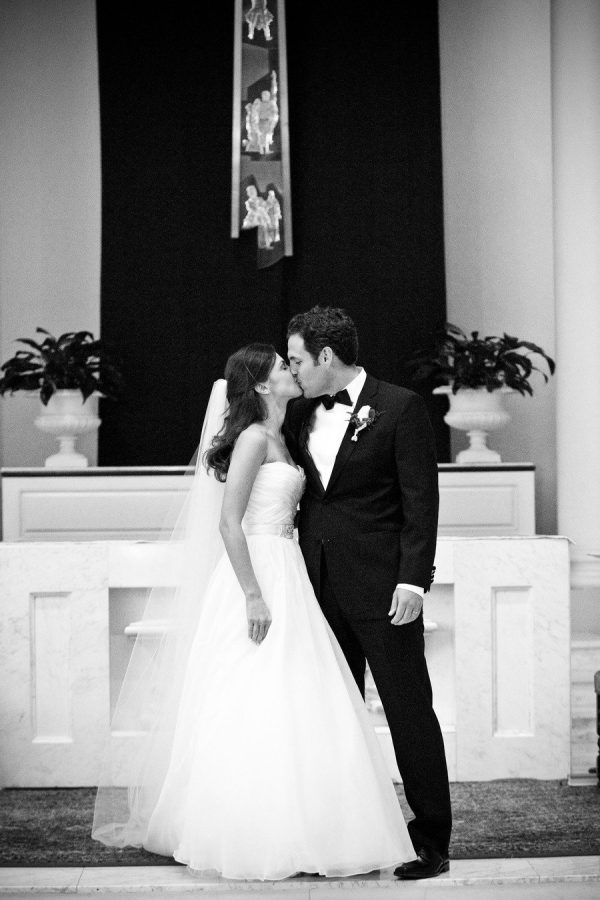 From the Groom… A year ago today was "the best day of my life." It is a cliche used about many weddings, but in my case, this cliche happens to be the truth. It wasn't because of the perfect fall weather or the beautiful flowers; it was about much much more than that. Let me explain.
During my sophomore year at James Madison University, I met the girl of my dreams: Regina. The problem was that she didn't know it quite yet! Unfortunately she was dating someone else, so I could only admire her from afar. We had limited interaction for a couple of years in the occasional mutual class or running into each other at a crowded party. Our senior year, I was able to convince her that studying together for a big test the next day was a great idea. We went to Barnes and Noble off campus and started to study, well, she did anyway. I couldn't study because I was too enamored by her. I told her that day that we belonged together. She was still dating the same guy and didn't agree. Flash forward a few years and and a few more occasional run-ins, and, miraculously, she was single. I didn't waste any time and asked her on our first official date. We went to get dinner at a hole in the wall place near my house (we still go there every year on that same day). That night my years of imagining dating the perfect girl actually became a reality. She was even more amazing than what I had been imagining all those years. Luckily for me, I must have made a decent impression as well because after the first date we were inseparable. After dating for a little over a year, the feelings I had were even stronger than I could have ever imagined. I knew that my first inclination from sophomore year was right; I had found the girl I was going to marry. So I went to my family, told them the good news and asked, "What do I do now?" My sisters helped me find the perfect ring. I planned lunch with her parents and asked their permission. My family helped me plan the perfect engagement: a birthday weekend trip to The Inn at Perry Cabin on the Eastern Shore. I surprised her with the ring out on the Chesapeake at sunset, and she said yes!
As soon as the proposal was official, it was time to plan the wedding! Every girl's dream, but not always a shared sentiment by the grooms! Regina made the planning simple and fun for me. She would send me links to Style Me Pretty and other blogs, and I would say what I liked out of those links! It was a great system. I am sure dealing with me wasn't always as simple and fun for her, but we made it a team effort. By team effort, I mean she was responsible for 90% of making it as perfect as it was and I gave my input where needed!
We are both very family-oriented people, so after looking at dozens of venues, we did what felt most comfortable and in keeping with our lifestyle and who we are. We tented my parents' backyard in McLean, Virginia, right outside of Washington DC. It was an intimate wedding with all the people we truly love and who truly love us. It was everything I could have asked for. Regina had planned every last thing without a flaw. From the amazing food, to the incredible band, and especially a guest appearance of September Morn sung by Regina's dad to close out the night, all the details were perfect. We smiled, we cried, we laughed, we danced, and we walked away from that night with the only thing that mattered: each other for the rest of our lives. While the details were great, the day was all about one thing, the start of our new family. Now that a year has passed, while we both miss having the wedding day to look forward to, every day waking up to my beautiful wife Regina makes September 17, 2012, "the best day of my life."
Wedding Photography: Mary Gardella of Modern Life Portraits / Ceremony: Holy Trinity Church in Washington, DC / Reception: The Home of the Groom's Parents Home in McLean, Virginia / Floral Design: Gathered Stems Fine Florals / Wedding Coordination: Susan Gage Caterers / Wedding Cinematography: Monachetti / Catering + Wedding Cake: Susan Gage Caterers / Wedding Invitations: Lauren Brown / Reception Music: NightLife / Lighting: John Farr Lighting Design / Tent: Sugar Plum Tent Company / Wedding Dress: Reem Acra via The Bridal Salon at Saks Jandel / Bride's Shoes: Jimmy Choo / Hair: Dessange / Groom's Attire: Hugo Boss / Flower Girls' Attire: Joan Calabrese
Lauren Brown Studio
is a member of our Little Black Book, Love what you see? Take a look at their portfolios. For more information on how Little Black Book Members are chosen
click here
.