We're taking a quick and pretty break from all the gorgeous inspiration to share with you the oh-so-fabulous Fall 2012 collection from Kelly Faetanini. Her aesthetic is totally fresh, romantic and unique. And her high end approach comes from some serious background training by iconic designers like Kenneth Pool and Melissa Sweet and the proof of her talent is in her beautiful custom corsetry, clean finishing, couture fit, and glamorous designs. See the entire look book collection here!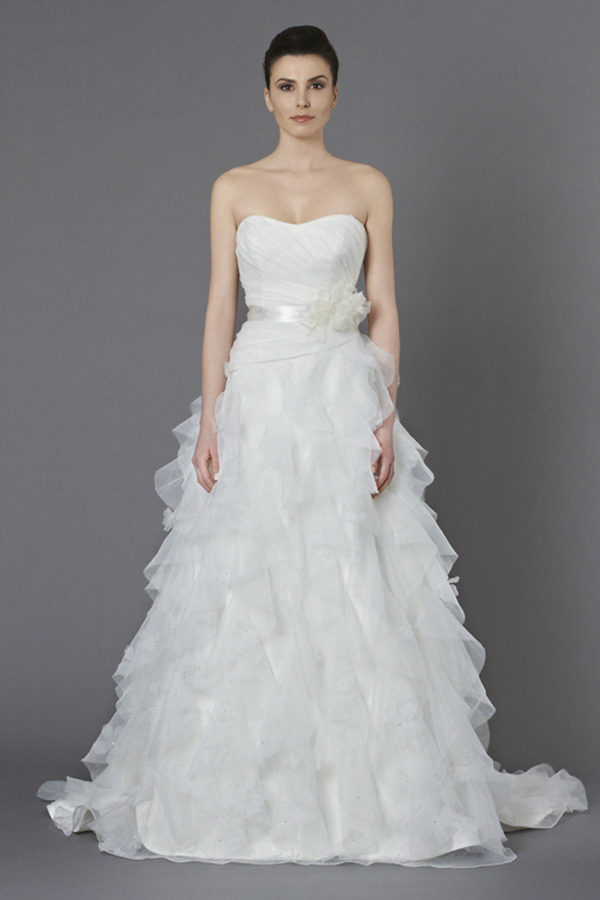 These pretty little numbers are works of art in and of themselves and wearing one on your big day will ensure that you look and feel beyond fabulous! With intricate appliqués, lyrical movement, and tons of artful fabric manipulation, you'll feel totally amazing rocking one of these on your big day. Check out all their designs here, and don't forget to follow them on Twitter @kellyfaetanini and Facebook here. xoxo
Kelly Faetanini is a member of our Look Book. For more information on how members are chosen, click here.