Location
Categories
Tags
Vendors
Style
Colors
Flowers
What makes this blogger happy? A beautiful soiree with pops of mango, fabulous DIY touches, and a couple so sweetly in love, you can't help but catch a little of their glee. Oh, and beautiful imagery from A Simple Photograph. THAT is what makes this blogger happy. And judging on that scale, I'd say this wedding is a Perfect 10. The whole thing!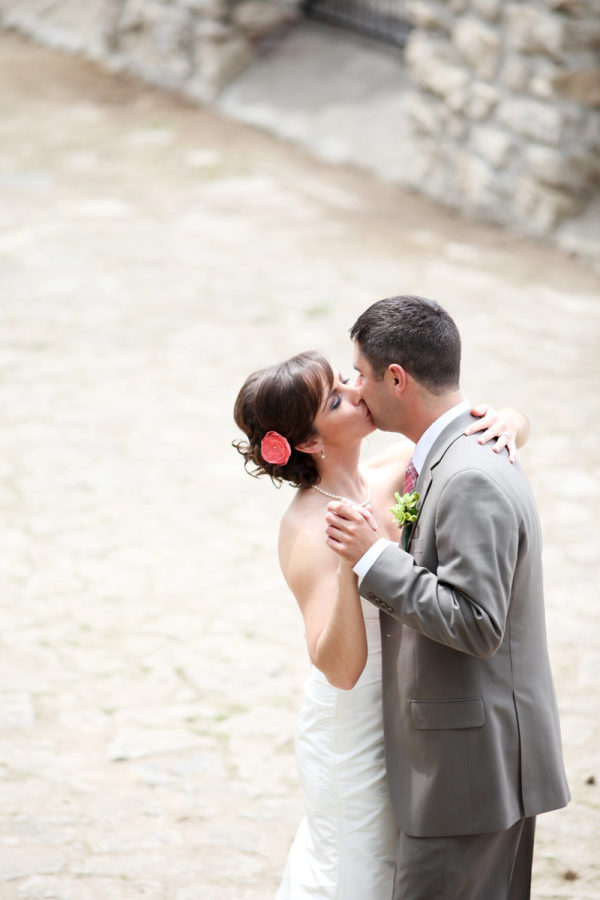 From A Simple Photograph … Sarah and Brody were married on a beautiful day at the Cambridge Mill, in Cambridge Ontario.  Their day was elegant and chic.  Sarah chose the Mill which required very little in the way of decor, but added some great DIY centre pieces of wheatgrass and mango coloured gerber daisy's.  Sarah also spent some time in the kitchen preparing some delicious home made mustard for each of her guests, yummy!  Her cake was prepared by a good friend and I love the cake topper which is just a perfect representation of this couple.  Sarah and Brody chose to have a simple bridal party with only one attendant each plus the attendant's spouses.  The Bridesmaid looked beautiful wearing a simple but very pretty tea length dress in a fresh and fun shade of mango.
Photography: Erin Samuell for A Simple Photograph / Venue: The Cambridge Mill
A Simple Photograph
is a member of our Little Black Book, Love what you see? Take a look at their portfolios. For more information on how Little Black Book Members are chosen
click here
.