Location
Categories
Tags
Designers
Vendors
Venues
Style
Setting
Colors
A good sleeve really gets the old heart a pumpin as does any and all photographs by Kate Harrison. She has a way with the camera, that one, and her latest wedding installment is a wonderful mix of rustic and unabashed whimsy with loads of colorful blooms by Flowers by Denise tucked into every nook and cranny. And the dress by Jenny Packham? Gloriously delicious. See the whole day unfold right here.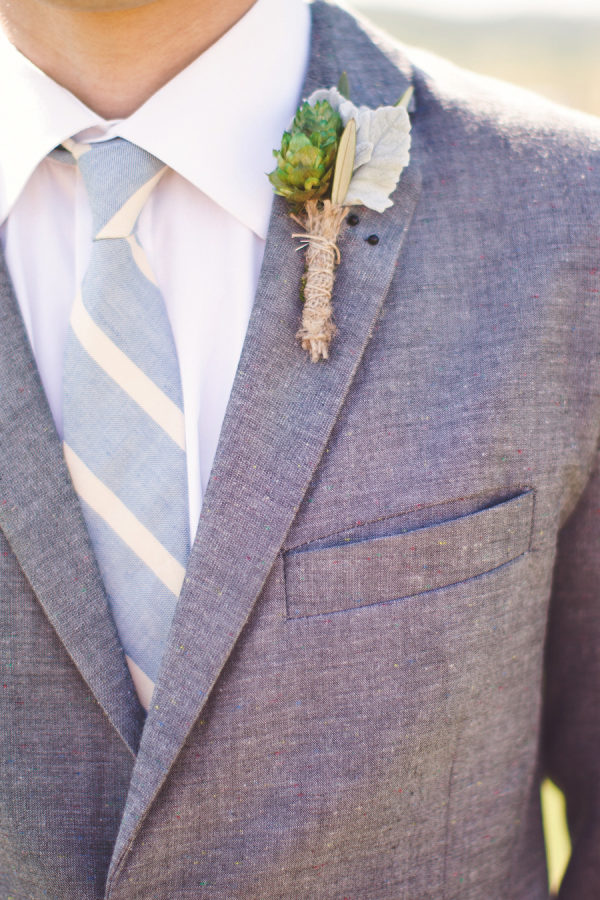 And this film by Chris Kursel is just about the perfect accompaniment we ever did see. Sit back and enjoy a little peep into all the beauty that is this wedding…
From Kate Harrison Photography… Janice and Damon love San Francisco's funky style and great food. They also love outdoor adventures: Damon was a competitive snowboarder (they've logged hundreds of ski trips to Tahoe), and on their first date, they went abalone diving (first time for both of them). They love to create and celebrate, and they live life fully. They crafted their wedding to be a perfect reflection of them with a feel of San Francisco-meets-the country. Their creativity was seen everywhere in many DIY creations: a brooch bouquet; terrariums Damon made himself from light bulbs he cut open and filled in their kitchen; invitations they designed themselves and printed at Kinko's; old-school library book check-out cards that served as programs and mini-summaries of their relationship thus far; scrabble pieces everywhere; spice containers as vases; and their SF foodie love was evident in the serving of chicken and waffles as an entree.
Wedding Photography: Kate Harrison Photography / Wedding Venue: Santa Margarita Ranch in Santa Margarita, California / Wedding Planning: Danae Grace Events / Floral Design: Flowers by Denise / Catering: Trumpet Vine Catering / Wedding Cake: Susie Cakes / Pies: Simply Pies / Music: Hayburner / Wedding Dress: Jenny Packham / Other Attire: Pura Lopez + Volcom / Hair + Makeup: Stiletto Vixens
Flowers by Denise
is a member of our Little Black Book, Love what you see? Take a look at their portfolios. For more information on how Little Black Book Members are chosen
click here
.