Location
Categories
Tags
Vendors
What are you plans for this unseasonably warm first weekend of Spring? Will you be trying on gowns? Tasting cakes? Being showered with love and presents? Or maybe it's finally the big day? It's so exciting to think that you LBBers are dancing around getting ready for your biggest of days. My excitement for you can only be match by my excitement for this phenom couple. Who had their laid back, but oh-so-stylish engagement sesh in NYC with Artstar by Laura Stone. Why am I so excited? Aside from the obviously fabulous shoot you are about to lay your pretty peepers on, we've got the wedding to follow this engagement shoot bright and early Monday morning! See you then lovelies. xoxo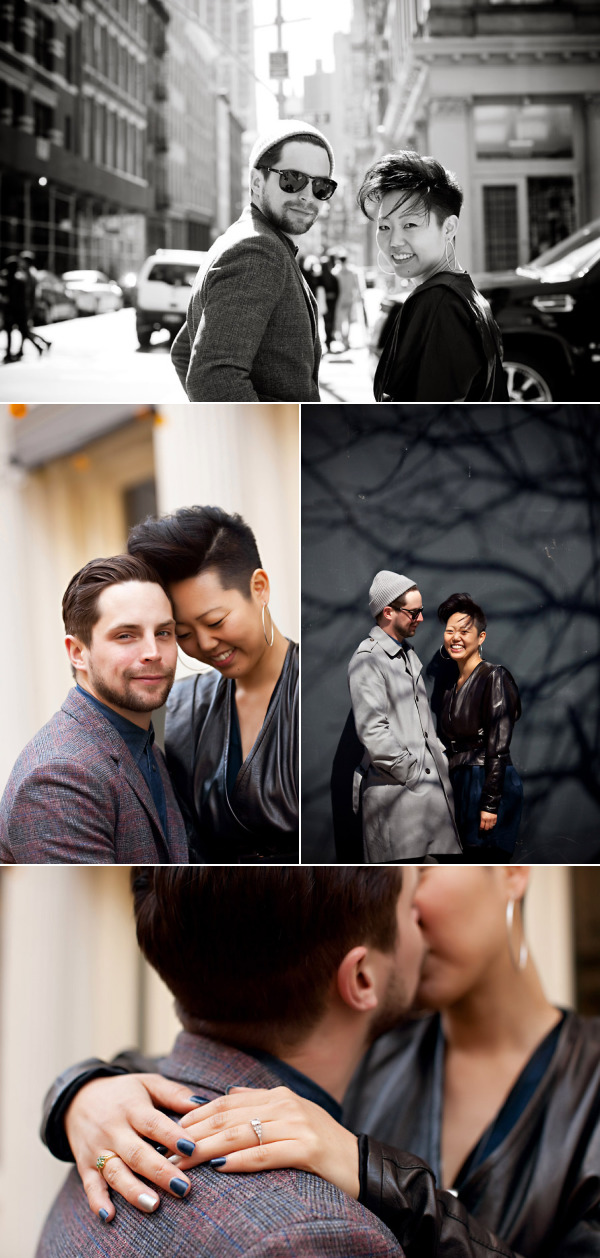 Photography courtesy of Artstar by Laura Stone.
The lovely week lined up as pretty as can be:
a Chicago loves New York love story captured phenomenally on film
a beautifully vibrant Oakland soiree with the most wonderful couple
a beach wedding in Mexico, perfectly relaxed and perfectly chic
a gorgeous London affair that is absolutely grand
a destination Florida Keys wedding with a touch of Manhattan
a Colorado mountain fête that breaks the mold in a fabulous way
a very, very yummy bit of lip-smacking dessert inspiration
a Maui military matrimony to. die. for.
an absolutely classic chic soiree with so much amazing in North Carolina
a Texas wedding with Sweet Girly Romance in every corner
a capital FABULOUS California soiree we are ALL crushing on
Three links we just can't live without this week, and thus HAVE to share:
a bundle or two of amazing paper blooms perfect for the infinite bouquet via Design*Sponge
a neon dip-dye Easter egg tutorial (!!!) from Merriment via Oh Joy!
a wedding planned in 6 weeks and boasting the most amazing stripes via Snippet & Ink
Artstar by Laura Stone
is a member of our Little Black Book, Love what you see? Take a look at their portfolios. For more information on how Little Black Book Members are chosen
click here
.