Location
Categories
Tags
Designers
Vendors
Venues
Colors
We like to make up new categories of weddings around here and if we had to pick this would be considered a Warm and Fuzzy, Feel Good Affair (with a side of delicious paper goods). Actually most, if not ALL weddings fall in that category but this gem is EXTRA super duper shiny and happy. It's everything from the Hawaiian backdrop to the light-filled images by mega-talented Max Wanger Photography to the last dance caught on film by Love Sick Weddings. We dare you to try and get through the full gallery without cracking a big huge smile. It's practically impossible because this wedding is smile-inducing times a billion. And we heart every last second of it.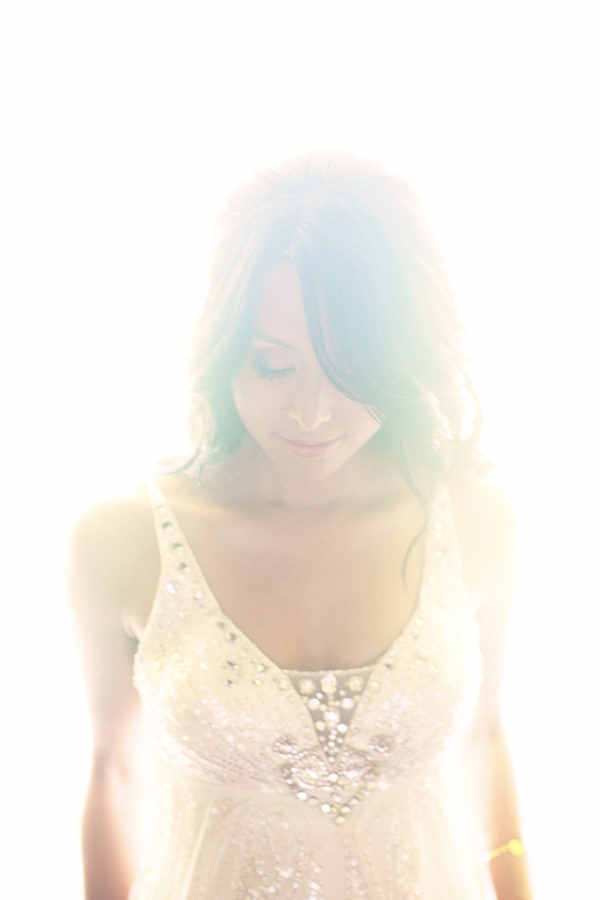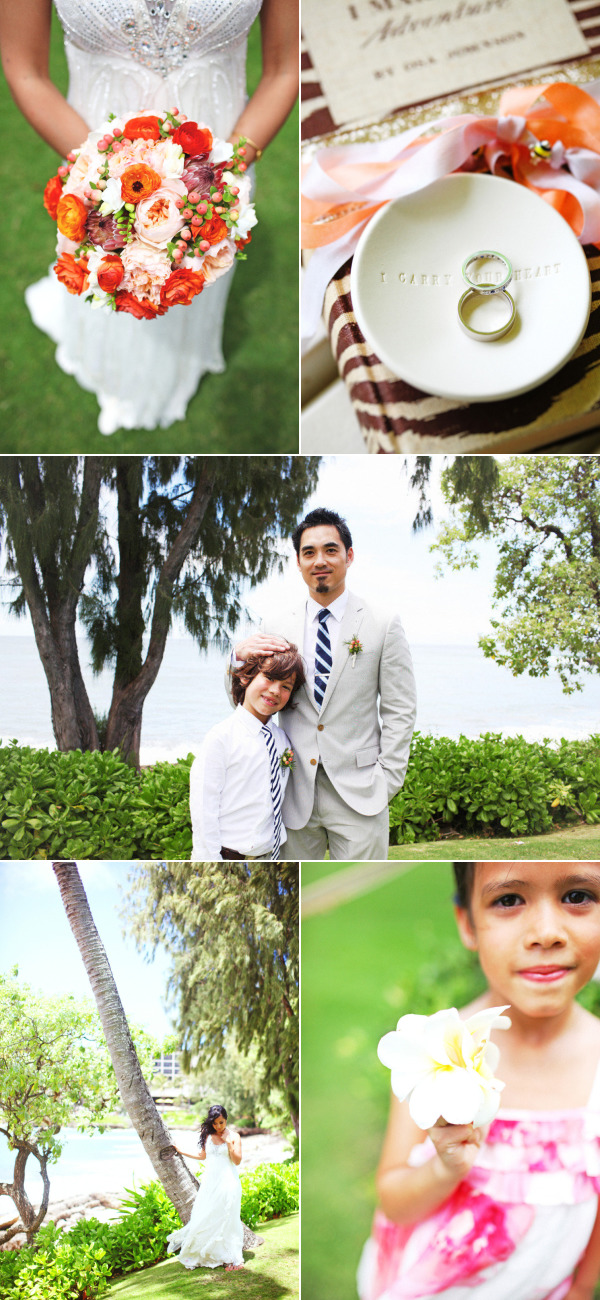 Told ya! It's dreamy, dreamy, dreamy and it's about to get even dreamier with the film of the day shot by Love Sick Weddings. Turn that volume up a notch or two because you will so want to dance along…
Click here for the FULL wedding!
From the bride… All throughout our 10 years together, Rob and I have found every excuse to escape to the beach and decided, just like that, a little seaside wedding in Hawaii with our 50 closest friends and family was our idea of bliss. Hailing from the food mecca that is San Francisco (read: we LIVE to eat), we wanted to infuse our multicultural roots (Korean and Filipino) into our tasty eats — kahlua pork "lumpia" appetizers, hot-off-the-grill Korean BBQ and kimchi galore, alongside just-shucked oysters and freshly-caught clambakes. As a nod to our Hawaiian surroundings, we celebrated some of our local favorites — grilled mango chicken, pineapple slaw and sweet potato salad, just to name a few. We were hell-bent on a menu that felt just like us and was cooked with love, so we requested that all of our entrees be grilled to order by an on-site chef at our beach reception. Our little wedding cake was the recipe of our favorite cake ever (tropical shag cake from San Francisco's Citizen Cake) that the amazing Turtle Bay pastry chef custom-baked for us. And as a little surprise to our dance-fanatic guests, we treated our party to some heavenly Hawaiian late night goodness — teriyaki sliders, fries and malasadas (Hawaii's version of beignets, which will change.your.life) with a little hot cocoa on the side.
We fell in love with the idea of a whimsical, dreamy beach celebration with a vibrant tropical sunset palette, watercolor paintings, colored glass, awesome music and LOTS of twinkling lights. The exquisite invitations designed by Rifle Paper Co. and dreamlike photography by Max Wanger were the anchor of our inspiration. I DIYed my little heart out with our sea critter escort cards, table cards, seating map, tassel garlands, chevron patterned signs and CD favors. I haunted my local flea markets and online shops for our vitrocolor lavender bottles, coral, sea urchin and airplant decor, linen table runners, watercolor sea life dessert plates and paper lanterns galore. And we shipped EVERYTHING (hello, 12 boxes!) to our marvelous wedding coordinator, Dianna of Hawaii Weddings & Events, who worked her magic and made our dreamy beach wedding visions come to life.
Since music has played a starring role in our relationship (we still make "mixtape" CDs for each other after all these years!), we carefully curated our own wedding soundtrack, that ranged from Motown and Brit Pop to '80s and Hip-Hop. And the fantastic DJ Tony So spun the records and made sweet music magic. Our wedding party walked to Stevie Wonder's "Overjoyed," the La's "There She Goes," filled the sweet Hawaiian air while I beamed  down the aisle, our ceremony ended with The Cure's "Friday I'm in Love," and our favorite tunes kept the dance floor hot like fire all night long. Our love has been a thrilling and challenging marathon of 10 amazing years, and our story was perfectly illustrated through the words we spoke that day. Our from the heart vows were more than words. They were the reflection of our decade of adventure, challenge, growth and chance – with a little inspiration from my favorite story, "The Giving Tree." Full of our favorite people, music, food and sparkly lights, this is one sunset celebration we will always remember.
Wedding Photography: Max Wanger Photography / Wedding Venue + Catering: Bay View Beach Point & Lawn at Turtle Bay Resort in Kahuku, Oahu, Hawaii / Wedding Coordinator: Dianna Shitanishi of Hawaii Weddings and Events / Flowers: Su-V Expressions / Wedding Cinematography: Love Sick Weddings / Wedding Invitations: Anna Bond of Rifle Paper Co. / DJ: Tony So / Tent, Chairs + Lighting: Accel Party Rentals & Design / Officiant: Reverend Ron Valenciana / Makeup: Tina Ho / Hair: Didi Ly of Didi Salon / Wedding Dress: Jenny Packham "Papillon" via PreownedWeddingDresses.com / Bride's Shoes: Aspiga via Calypso St. Barth / Custom Wedding Rings: Gordon Aatlo / Jewelry: Gorjana + Elizabeth Cole / Suits: J.Crew / Groom's Shoes: Sperry Top-Sider for J.Crew / Bridesmaids' Dresses: twobirds bridesmaid / Flower Girl Dresses: Gap Kids / Wedding Sign: You're That Girl Designs
twobirds Bridesmaid
is a member of our Little Black Book, Love what you see? Take a look at their portfolios.
For more information on how Little Black Book Members are chosen click here.
J.Crew and twobirds are members of our Look Book. For more information on how members are chosen, click here.