Location
Categories
Tags
Vendors
Venues
Style
Colors
From the capiz chandelier, to the Anthropologie dresses, to the just-stepped-out-of-a-magazine-gorgeous couple – this wedding has it. That wow factor, that sense of grandeur, that beautiful glow that only a couple in love can add to a room. The whole day was filled with that special glow, and Alders Photography captured every single moment of it – as she always does. The best part about this Pasadena feature though? There is a gallery filled to the brim with the light that will keep you smiling for days!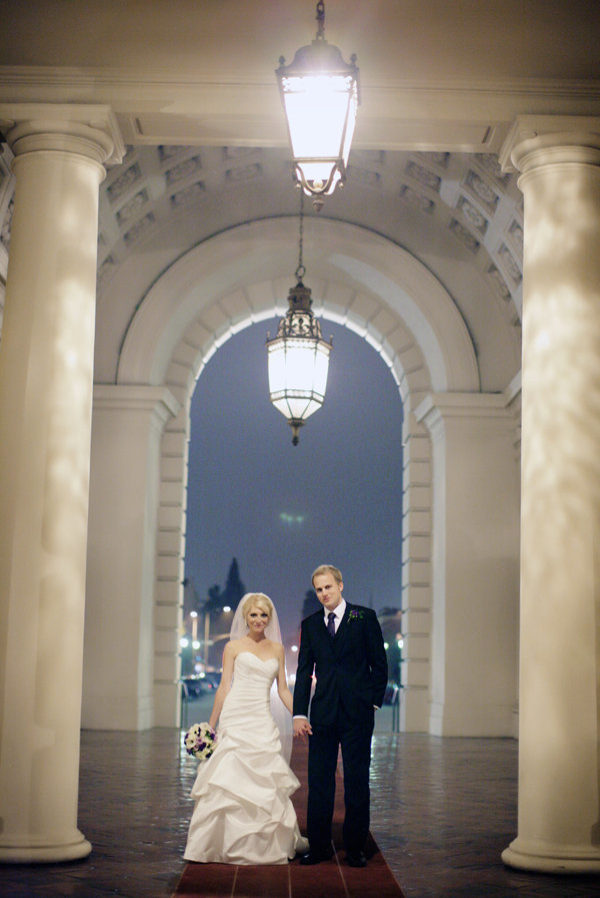 After three years of dating, Kellen decided to pop the question. He took Claire to her favorite destination in the world, Paris, France. As the Eiffel Tower sparkled at dusk, he got on one knee in front of hundreds and asked Claire's hand in marriage. It was the perfect way for us to start our lives together. We came home from Paris, completely inspired and awestruck by the beauty. We felt we needed to incorporate the atmosphere and romance of our special engagement into our wedding.
Claire visited Pasadena frequently as a child. She always remembered a beautiful brick building in a courtyard and she would say, "I'm gonna get married there!" After visiting and researching Old Town Pasadena, we learned that this restaurant was a venue for weddings.
As most couples say, cherish every moment of the wedding. The wedding process is stressful, so make sure you don't take it out on each other. It is important in our marriage to never go to bed, never hang up the phone, or never leave the house mad at each other. More importantly, never go a day without saying, "I love you."
Ceremony: First United Methodist Church / Reception: The Rococo Room / Photographer: Alders Photography / Cinematography: Greg Ross / Floral Designer: Gloria's Flowers / Entertainment: D.J. Sam House / Hair: Melody Rachunok / Make-Up: Amy Clarke / Invitation Designer: Libby Cron, Bob Moodey, Claire Barnett / Cake & Desserts: Pasadena Baking Company / Gown Designer: Casa Blanca / Bride's Maids Attire: Anthropologie
Alders Photography
is a member of our Little Black Book, Love what you see? Take a look at their portfolios. For more information on how Little Black Book Members are chosen
click here
.