The cool weather that is slowly seeping into our daily lives is a subtle reminder that passing time keeps on truckin'. Some of us might be counting down to the inevitable engagement, some to the wedding, some to the tenth anniversary, but just as this week has flown right past us, so will time. This gorgeous shoot from Amanda and Brent Holloman, of Millie Holloman Photography, has reminded me to cherish every minute with the loved one you are so lucky to have found. So whether your weekend consists of saying "I do," of picking out that perfect dish set for your registry, of jumping from thrift store to antique mall in search of the vintage hankies, or just cuddling with your sweetie on the couch, enjoy every minute of it. And then meet me back here nice and early Monday morning for the documentation of more big, special, days. Happy weekend! xoxo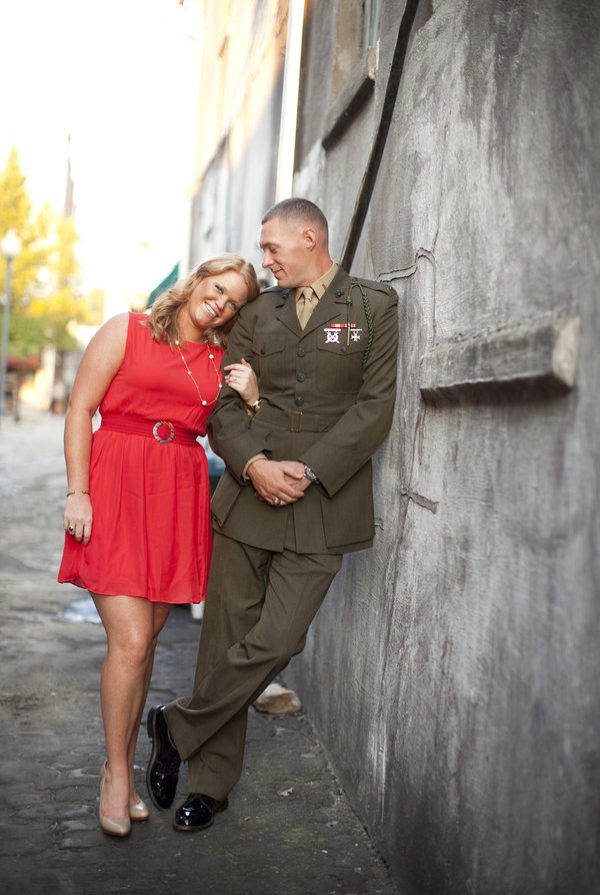 Click here for the full gallery from Millie Holloman Photography!
A pretty week all lined up in a row, in case you missed any of it:
a beyond glamorous Detroit wedding trailer with the most delish-looking cake
a stunning affair at a gorgeous Connecticut garden state park
a chic Pennsylvania bit of inspiration filled to the brim with vintage treasures
a beautiful garden wedding bursting at the seems with flowers a la California
an uber deluxe candlelight fête in Beverly Hills
a Los Angeles soiree with the most wonderful Emerald Green
a wedding so gorg Mother Nature couldn't help but coordinate in Colorado
a French soiree so beautiful, it's almost unbelievable
a color- and love-filled affair in Costa Rica
a California fête, traditional with a twist
Some of our favorite links from around the web:
a totally gorgeous fabric chandelier DIY from A Beautiful Mess
a few fall wedding deets, stationery + dress + cake = perfect, from The Ritzy Bee Blog
a gorgeous wedding, inspired by The Giving Tree from Grace Ormonde
Millie Holloman Photography
is a member of our Little Black Book, Love what you see? Take a look at their portfolios. For more information on how Little Black Book Members are chosen
click here
.