Location
Categories
Tags
Designers
Vendors
Venues
From that fabulous Vera Wang number right down to the Botanical Garden nuptials, this Missouri wedding isn't skipping a pretty beat. It has it all including my favorite blush colored hue, succulents galore, and a plethora of stunning images by Megan Thiele Studios. Luckily we have a full wedding gallery for you to pore over! May no gorgeous image be left unturned.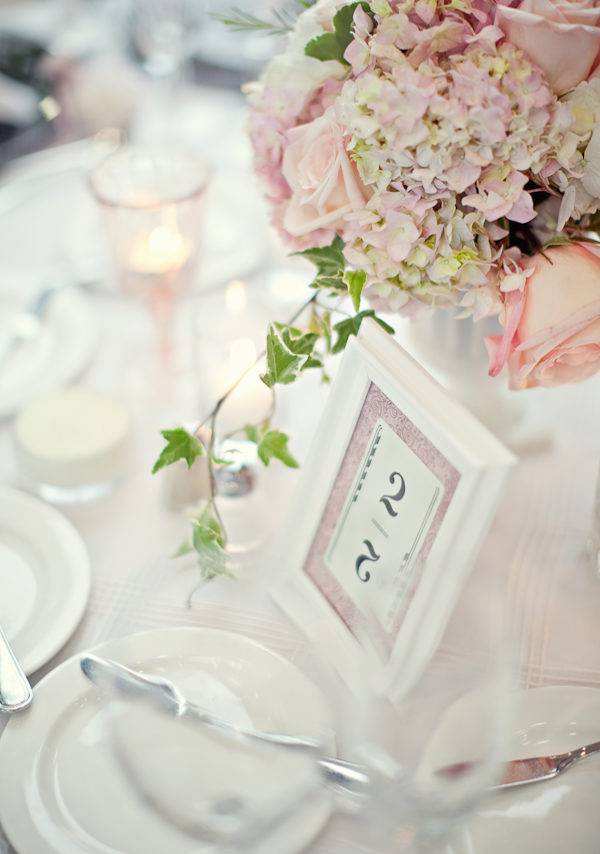 Click here to see the entire gallery of images!
From the Bride…Ian and I met and currently live in Los Angeles, but we were both raised in the Midwest and we will always have a soft spot in our heart for its lush beauty and rolling hills. It is no surprise then that what I really wanted more than anything was to have an outdoor garden ceremony. This, as it turns out, is easier said than done. I must have visited at least twenty different sites in California, but everything was either too expensive, too inconvenient for out of town guests, or just plain not right. I was feeling pretty discouraged when I happened to stumble across some photos of the spectacular gardens and beautiful Spink Pavilion at the Missouri Botanical Gardens. It was literally exactly what I'd been looking for, and it was in Ian's hometown. A few calls revealed that my date, which was a holiday weekend, had just become available due to a cancellation. It was meant to be. I booked it over the phone without even seeing it with my own eyes!
Since I am a graduate student of very limited means (I'm currently studying for my Doctorate), it was really important to adhere to a strict budget. My few splurges were on the photography, the catering, and the dress. Megan Thiele was worth every penny, and her images are so wonderful I don't even miss not having a videographer. My dress choice was not as easy – but I managed to get a steal by buying my Vera Wang gown during a local sample sale. I got a big discount and a free accessory, which was a bracelet that I turned into a sash by having the rhinestones sown onto a thick ivory ribbon. I found other ways to save money: I bought rose-colored pink goblets and bronze vases at thrift stores, which made excellent table accents.
The actual wedding day was an exercise in faith. St. Louis was wracked by storms and deadly tornadoes in the week prior to the wedding – we spent one particularly memorable afternoon in the basement riding out tornado sirens. The storms ripped the awning off our reception space so we would not have rain coverage for the outdoor patio, where the cocktail hour and dancing were to take place. Though the wedding day dawned mild and partly sunny, by the time for the ceremony came it definitely looked like rain. I was torn. Fourteen months of planning had gone into this garden ceremony, but would it be worth it if I got drenched in my Vera Wang?? It was Brandy, my day-of-coordinator from STL Wedding Consultants, who encouraged me to stick to the plan: "I say we go for it, Natalie!" And so I took one last leap of faith and we went for it. I'll never forget the moment when I rounded the corner to make my walk down the aisle. It was just how I'd hoped it would be – so simple and sweet – just family, nature, and love. Miraculously, the rain held off until just after we'd said "I do!". And later that evening, the drizzle ceased and we had the world's most spectacular night for dancing. It was better than I could've ever hoped for.
Wedding Photography: Megan Thiele Studios / Wedding Dress + Sash: Vera Wang / Veil + Hairpiece: Priscilla of Boston / Bride's Shoes: Badgley Mischka / Floral Design: Artistry Florists / Centerpiece Vases: Vintage Exchange / Cupcake Toppers + Drink Stirrers: PurplePeonyCouture / Bridesmaid Dresses: J.Crew / Succulents: Succulents Galore / Tissue Poms: Pomtree / Wine Cork Holder: Silhouvette / Placecards: Homeseed / DJ: Millennium Music / Transportation: Best Transportation / Accommodations: Union Station Marriott / Day Of Coordinating Services: STL Wedding Consultants / Officiant: Vicky Czapla / Cupcakes: The Cakery / Venue: The Missouri Botanical Gardens / Catering: Catering St. Louis / Ceremony Music: Robert Wagener / Chair Signs: ArmyMOMoftwins / Burlap Ring Bearer Pillow: Bragginbags / Mustaches: EMTsweetie / Guestbook: Cutthecakedesigns

Megan Thiele Studios
and
St. Louis Wedding Consultants
are members of our Little Black Book, Love what you see? Take a look at their portfolios.
Megan Thiele Studios
VIEW PORTFOLIO
St. Louis Wedding Consultants
VIEW PORTFOLIO
For more information on how Little Black Book Members are chosen click here.
Badgley Mischka and J.Crew are members of our Look Book. For more information on how members are chosen, click here.