Is there anything better than a drop-dead gorgeous wedding dress? We think not! And luckily for us, Ivy & Aster's latest lineup of stunning gowns is ready for all the world to see and we're warning you….get ready to develop some serious crushes on these pretty, pretty dresses.  With their ruffles and draping and impeccable detailing, one quick peek at Ivy & Aster's newest looks, and you're sure to be smitten with these dreamy creations.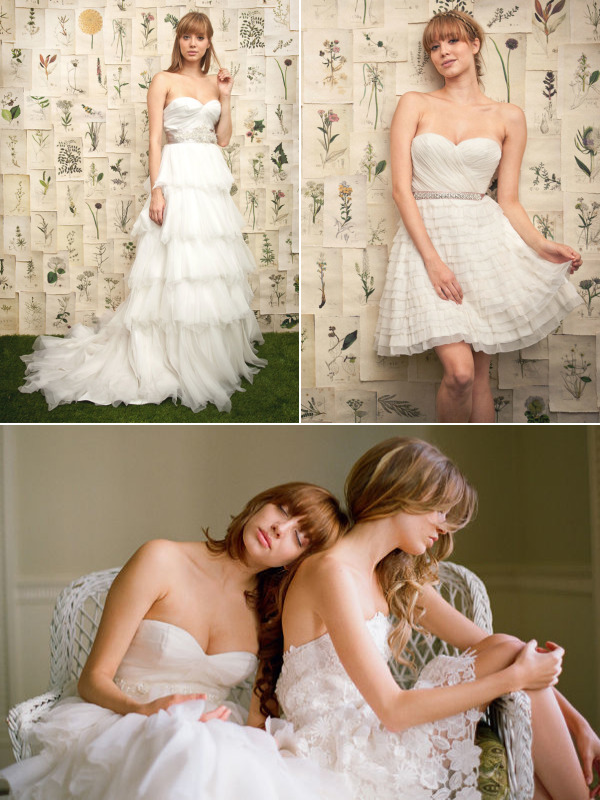 One of the things that makes this collection so wow-worthy is that, with dresses both short and full-length, Ivy & Aster's lineup truly caters to soirees of all types. Not to mention that these one-of-a-kind dresses are anything but ordinary.  Can't you just picture yourself right now rocking one of these whimsical wonders?
To continue your ohhh'ing and ahhhh'ing over even more of Ivy & Aster's 2011 Spring Collection, make sure to check out their Look Book.  It's pretty fantastic.
Photography by: Sweet Little Photographs and Elizabeth Messina
Ivy & Aster is a member of our Look Book. For more information on how members are chosen, click here.